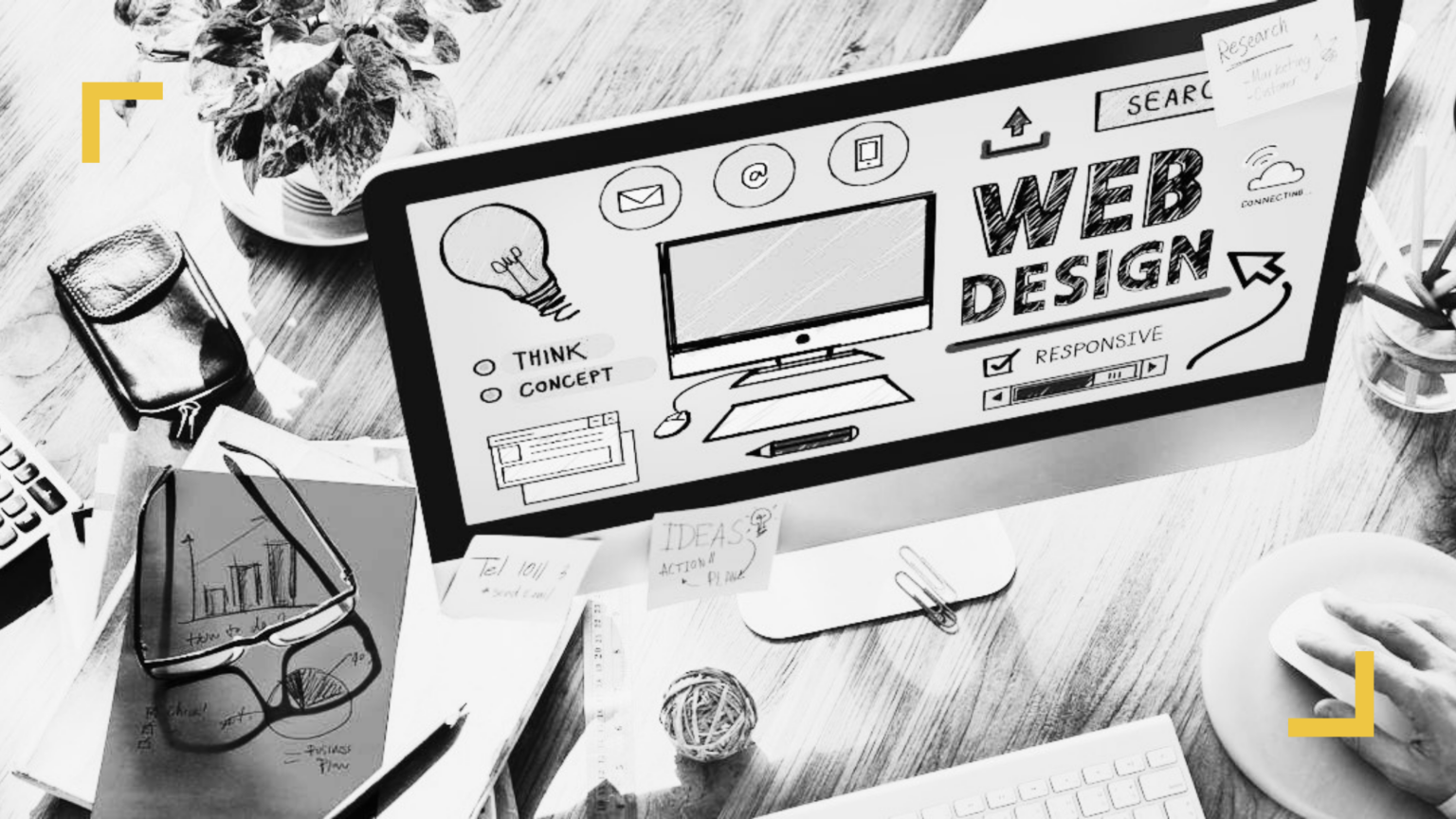 9 steps to set up your own website
In our days, to have a website is fundamental, it allows you to be known, to make sales, to offer your services, to be reached out by potential customers… Yet, it is difficult to know where to begin and how to set up your website. When you start, you have a lot of questions that cross your mind: What is the best hosting solution? Which CMS to use? Or simply, how to create the website that you dream of. In fact, by following this link, you'll find 5 apps that can help you out during the creation of your site. It is a process that can take some time and one that needs to be done carefully in order to have a proper result. Without forgetting the SEO, necessary (even essential) so that your customers can find you.
In case you already have a website, but you want to improve it, here is an article in which you'll receive some tricks! Today, we will present to you the 10 steps to follow in order to build a website in the best conditions possible. Go for It! Take the necessary time to make the website that you dreamed of because it is your showcase of tomorrow!
It is important to fix oneself some goals and to know why you want to develop a website for your activity. You can create one to sell your products and services, to let many possibilities at your disposal.
"92% of VSB and SMB consider their presence online vital for their activities." (Source: blog-fr.orson)
Moreover, you will have to find out how your website will allow you to generate: for instance, with sales, advertising, or even subscriptions, etc. Besides, it is important to identify your target audience because thanks to that, you'll be able to use the right keywords to target it. Before starting your project, you should ask yourself the right questions to not neglect important aspects of your website. If you want, you can also set some key figures goals such as receiving as many visitors per month or per day on your website. Furthermore, it is important to set a budget for the project.
The name of the domain is a key element and one of the first things you should think about. It is important to choose it correctly because it is thanks to this information that your customers will be able to find you. It should be related to your business and must not be too long (not more than two or three words). If the domain name you want is already taken, try with another spelling, use a symbol, or add a keyword related to your activity. Otherwise, you can buy it back, but this may be expensive for some domain names.
"In 2019, with 149 million names, the .com remains the main leader, but its market share remains unchanged at 43,1%. " (Source: Afnic.fr)
The older the domain name is, the more Google will trust it and highlight it through SEO. Buying a domain name may be a little more expensive than creating a new one, but it can help you in terms of referencing. Once you have chosen a domain name, you will not be able to change it. It is also recommended to buy several extensions such as .com .fr or .be if you want to have a multi-language website. Even if you do not use them at the beginning, it will avoid the domain being taken or someone taking advantage of your notoriety once your website will be well-known and searched.
You have two options here, in-house or outsourcing your website hosting. If you decide to host your website internally, it is essential that you have servers and a technical team capable of reacting quickly in case of a problem. Thus, to limit downtime, the team must be available 24 hours a day, which could be a costly inconvenience, but on the other hand, this solution has several advantages, such as the fact that you control your hosting without being dependent on any problems with an external provider. Admittedly, this solution is more suitable for large companies than for small ones.
However, if you decide to go with an external server your website will work 24H/24 thanks to the machines that work all the time. Moreover, it's a time saver as the servers are pre-configured and the cost is not necessarily excessive. As a result, there will be less staff to employ and less infrastructure to provide, which will significantly reduce your costs, as hosting companies have in-house staff who can deal with any technical issues. Unfortunately, you will be sharing the server with other people, so there is no guarantee that there will be space available for your site if it grows very quickly or that the performance and speed you want will be optimal. The price of hosting will depend on the number of gigabytes you need and the number of visitors.
4. Establish technical specifications
The specifications will help you to define everything you need for the design of your website and will allow you to clearly explain the different points and features you want to achieve to all those involved in the project, both external and internal. This will ensure that everyone is on the same page and provide the necessary work. The specifications will allow you to visualize your project and see all the features you will need to implement. Not only will it help you organize your project properly, but it will also allow you to get budget estimates from your provider. The specifications are an important document, it will specify the time and the amount of money that the project development will cost you.
5. Conceive the web design
At this stage, you will take care of the visual identity that you want for your site. You will have to choose the colors, the typography, etc. In addition, you have the possibility of calling on graphic designers or even communication agencies for this stage to perfect the image of the site. If you are a beginner, it is advisable to call upon an external service provider, it will cost you money but at least the work will be done correctly and according to your requirements. If you wish, it is also possible to do it yourself with the help of softwares.
"61% of users are more likely to contact a company if it has a mobile-friendly site." (Source: blog-en.orson)
Those programs can take some time, especially to understand how they work and to discover all the features. To help you, a lot of software, called "CMS" (such as WordPress, Drupal, etc.), provides templates, free or paid. This is an easy way to design your site because most of the work is already done, you just must customize it according to your graphic charter. You will be able to create your mock-ups and choose the right template, thanks to the elements you have included in your specifications.
Here, you will concretize your project by creating all the textual content and inserting all the photos and videos. Then, you will be able to implement the features you have chosen. It is important to take care of the content so that it is of high quality and original. The textual content will help you with your natural referencing. Google and your visitors will appreciate a well-written text. Also, take the time to think about your graphic charter and to create your logo, it is through it that your customers will recognize you.
In addition, it is essential to take good care of your pictures, using images that accurately represent your brand. They should be of good quality and enhance your aesthetic. If you have photographic skills, have fun, and publish your photos. If that is not for you, there are free and paid image banks where you can find photos to illustrate your website. Small tip: don't forget to optimize your images, if you want to know more read the article below.
7. Put the website online and monitor the traffic
When you go live with your website, you will upload it to your final server with the domain name you have chosen. If you use software such as webmaster to create your site, it will take care of getting it set up correctly and provide you with statistical tracking so you can get data on its performance. Web analytics can track the behaviors or interests of your site's users as they browse your media.
Tracking these behaviors allows you to gain a better understanding of what works and what doesn't on your site. If you see that particular topics are generating a lot of clicks, you can improve your visit rate by providing additional content on those topics. In other words, if certain topics are being overlooked or rarely visited, you can choose to discontinue or change them. If you want to know more about this topic, read this article.
8. Take care of the SEO (Search Engine Optimization)
Now that your website is online, you must generate visits. To do so, your site must be found by internet users. That is why it is essential to work on your SEO.  It is thanks to it that you will be found among all the other websites. There are two types of referencing: the natural one, SEO, which is totally free, and paid one, called SEA. Take the time to optimize your content and website navigation to stand out among the first results of search engines. It is important to consider the SEO of your site from the beginning of its conception. This step is crucial, you will check that your content is of good quality, and you may have to rewrite parts of it to get more keywords for your SEO.
"64% of internet users want to see contact information when they discover a professional or company's website." (Source: Blog.simplebo.com)
In addition, you will be able to take care of your text/image ratio, but also your tags and the titles of each of your pages. Here, it is advisable to reduce the loading time of your site, have a strategy for your keywords, optimize your tags and metadata, have original content, and update it regularly. Most of the traffic comes from Google. To get high rankings, you need to put more time and effort into optimizing your site for search engines. Here is an article that can help you get better SEO. A site is said to rank well when it is in the top 10 to 30 results when searching for a group of keywords. Read this article to find out why it is important to be on the first page of Google. If you choose to outsource your website, make sure you choose an agency that is an expert in SEO and check their skills.
Finally, you will promote your website. You must let your customers know that you have one. Add the address on all your paper documents, in your email signature, in your newsletter, but also on offline advertisements such as catalogs, flyers, etc. Also, you can promote your website through paid means such as the purchase of advertising space, an emailing campaign, and affiliation. One of the most effective ways to generate traffic to your website is through social networks.
Indeed, you should use social media to advertise or entice users to come to your website to get information about your services. Increasing the visibility of your website by using social media giants like Facebook, Instagram or Twitter is a very good way to attract many users and make them come back.
As you have seen in this article, creating a website for your business is not as complicated as you may have thought. Your business, on the other hand, will have a great chance of thriving in the online marketplace if you follow the procedures outlined in this article. We have given you several steps to follow to help you build, reference, and promote your website and thus, have a better chance of success, with ease. Building your website is a crucial step that should not be neglected. It may help you to attract more customers and be contacted more easily. Its creation may take time and money to create, depending on your expectations and what you are looking for through your site, hence the importance of the specifications. A website has very few negative points and this can even be an asset that should be fully exploited.
When designing your website, did you consider all the steps that we have just mentioned below? What did you think of this article? Are you ready to start your website today? Just tell us what you need, and we will provide you with a consultation based on your expectations!