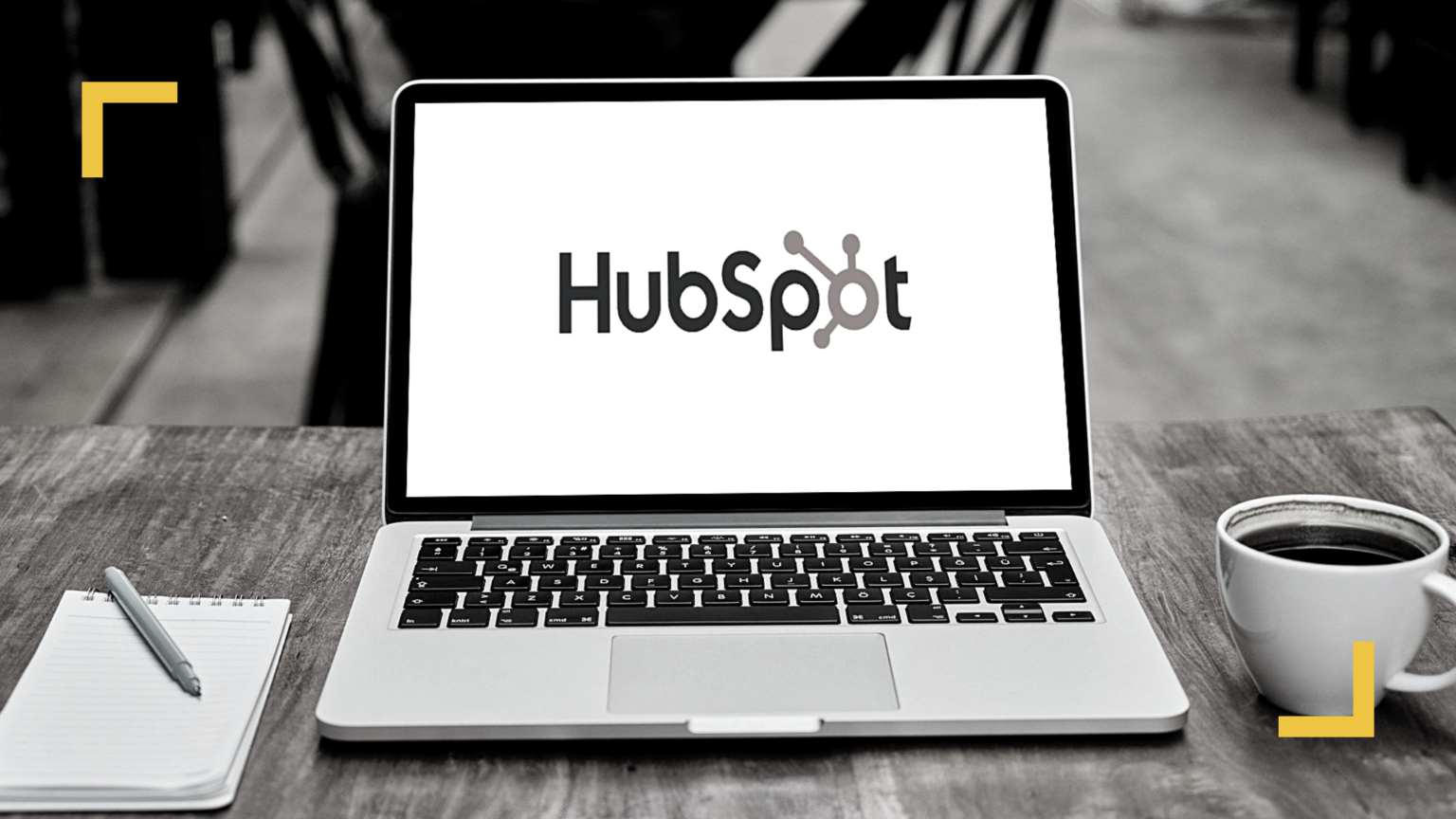 How Hubspot can become your best partner
Have you ever had to find out more about a problem in your marketing strategy on the Internet? So, you would probably have noticed that among your search results there is always HubSpot, but what is it? HubSpot was created in 2006, by two MIT students, Brian Halligan and Dharmersh Shah. It's a software product that originated from inbound marketing, a concept they also pioneered, which consists in attracting customers to their products or services instead of bombarding them with advertising messages. In fact, the key elements of the inbound methodology are to attract the attention of its target or people likely to be interested, to create interaction with its own prospects by helping them solve their possible problems and to build user loyalty through the support they need.
This platform provides companies with tools and strategies to attract visitors, generate leads and increase sales. HubSpot also allows you to automate your marketing: as we have already discussed in one of our previous articles, this approach enables you to best coordinate all marketing actions and, at the same time, it provides you with the resources to monitor and evaluate your automation actions and to personalise them. Through the different tools offered, you will have the opportunity to intervene at any point in your customer's purchasing process.
« In 2019, 93% of companies that have adopted inbound marketing have had a real positive impact on their conversion rate. » (Source: ideagency.fr)
Today, companies are increasingly adopting inbound marketing strategies based on the company-customer relationship. The purpose of these strategies is to attract customers to the products and/or services you offer and to build customer loyalty. Their elaboration requires specific skills and this may seem complex, but thanks to the tools created by HubSpot, they will be more easily achievable. Indeed, from a complete analysis of all online information, this software will guide you towards the choice that best suits your company. But let's come back to the main subject of our article: how can HubSpot help you?
First of all, it is a platform that includes many tools that can help you when you encounter difficulties and problems in your marketing and sales strategies. This means that you won't have to change software according to your needs, HubSpot allows you to manage all aspects, as well as coordinate the different actions you are carrying out. The inbound marketing methodology also includes a strong presence on social networks. This presence is ensured by the scheduled publication of content on these platforms, so that your pages remain active even when you are busy carrying out other commercial activities. HubSpot allows you to schedule this publication schedule in a simple way and guarantee optimal results.
As you know, lead generation and management are the most important marketing actions for a growing company. That' s because they become prospects, who subsequently become customers, if their journey goes optimally. With HubSpot, you will have plenty of resources at your disposal to help you in this lead management in order to control, follow up and support them in their buying journey. Thanks to tools such as lead nurturing – i.e. a procedure that allows you to maintain and strengthen your relationship with your prospects, tracking and conversion – you will have the opportunity to study the behaviour of visitors to your website in great detail in order to determine your positive and negative points.  All of this, with the aim of optimizing the path taken by your customers
As we mentioned in our previous article dedicated to the relevance of keywords for your SEO, HubSpot helps you to determine them in order to produce optimal results. It is thus essential to learn about the most common and used aspects of this software beforehand. We will now focus on the 2 tools that we consider the most important for you.
2. CRM, your new best friend
Among the many functionalities that Hubspot offers, it also provides you with its own means of managing customer relations, which also allows you to organise and settle them with your prospects. The platform integrates several tools to develop your business, but what you may not know is that it also integrates CRM software. It is designed to help any company in the management of the different data it has in its possession. This tool is important and necessary if you want to optimize your marketing and sales activities for both development and optimization.
Let's start by introducing you to the functionalities of this tool. First of all, as every company is different, it is imperative that CRM is flexible and that it is possible to customise it according to one's own needs. In fact, this is one of the essential aspects: it must evolve at the same pace as your business. As its name suggests, this software allows you to manage your customer relations in the best possible way. Thanks to its design and its various functionalities, you will be able to easily create and manage your customer files. Moreover, all you have to do is insert the first information and then HubSpot will update the file.
As far as the management of your business is concerned, this tool allows the creation of a corporate file which contains all the details of the company's internal and external relations. The CRM is not just for making lists. This tool also enables you to monitor all the actions carried out by your customers. It is continuously updated on the developments and effects produced. It also allows you to create new lists and thus segment your contacts more quickly and easily so that you can organise them in the best possible way. HubSpot therefore offers you numerous solutions and tools that you can consult here and then select the ones that suit you best
"CRM software is the largest software market in the world with a turnover of more than 50 billion euros"
You may wonder whether this tool is suitable for your use and requirements as a small business or self-employed person, the answer is yes! The CRM tool proposed by HubSpot is very easily adaptable to different types of companies, as well as to different sizes. Its sole purpose is to help you improve your management and customer relations, by providing quick answers to their requests. Moreover, it is completely free of charge !
3. The Hubspot Marketplace can help you
Not only will this platform help you in managing the relationship with your leads, but it will also support you in many other actions. Now let's take a look at another tool that this platform offers: the Marketplace. The latter is nothing more than a series of templates and models designed to help you structure your website in its various sub-sections, such as the home page, the blog, but also the entire website.
Hubspot has developed this functionality in order to acquire a larger share of the CMS (Content Management System) market. The current leader in this field is WordPress, which owns more than half of the market.
"WordPress has a 60.8% market share in the CMS market" (Source : kinsta.com)
When the new version was launched, 238 million downloads have been made. Hubspot has thus decided to set up its own CMS tool, to create a Marketplace and a new community. Hubspot's Marketplace allows you to simplify many tasks to achieve them faster. You want to carry out a market study according to some specific criteria? The Marketplace's sorting system helps you to do it in a quick and detailed way.
In addition to the tools that we could qualify as more technical and practical, Hubspot is at the same time a learning platform. Many free training courses, both with and without certification, are available on Hubspot Academy to help you learn about trends and aspects to be considered in different marketing strategies. This is a very interesting, professional and useful aspect that is the strength of this platform. The aspect that the courses are not given in live, i.e. on a specific day at a specific time, is both an advantage and a disadvantage: podcasts allow anyone to follow a training course, when they can, but at the same time they do not offer the possibility to ask questions for clarification
There are two types of proposed courses: regular ones, which do not offer a final exam but only short quizzes at the end of each learning unit, and certifications, which, on successful completion of a final exam, give you a certificate of achievement that you can print out or publish on your LinkedIn profile. Like many other online qualifications, they are not valid forever, so it is essential to get re-certified. This last point not only allows you to refresh your knowledge, but above all to update and learn something new according to the latest technical developments.
Let's consider the most famous certification, the Inbound Marketing one. First of all, it is one of the top-five certifications on this subject and one of the top-ten certifications in general. It is a course that gives you a better insight on Inbound Marketing. 
"HubSpot Academy inbound certification has become the official hallmark of the inbound movement, with more than 60,000 certificates awarded each year" (Source : mooc-list.com)
5. The other side of the coin
But not all that glitters is gold. Even if, as you may have understood during the reading of this article, Hubspot can become your best friend thanks to its multiple tools, it still has certain limits. We have outlined a set of advantages of using the services offered by the HubSpot platform. However, there are some restrictions. Although the tool is effective, it is not perfect. First of all, the software requires a certain amount of time to adapt in order to handle it properly. It is essential that you understand it in order to get the most out of it. Second, it is true that HubSpot offers you very complete solutions of tools and services to help you. However, if one day you encounter a big problem with your data or with the software, you may find yourself unable to carry out your activity for several hours or even days.
We advise you to diversify the tools you use in order to avoid unpleasant surprises in case of problems. The price of the services offered by HubSpot should also be taken into account. If you use the free version, you will quickly find yourself limited in your actions. The paid version will soon become essential. The proposed packages are very complete, but do you really need all the tools included in this package? A majority of users only use a small number of functionalities despite the fact that the paid version is quite expensive. Finally, only the "Starter" version allows you to pay monthly. All other versions are yearly. This represents a very large investment for a small company.
The services offered by HubSpot are really numerous, we have presented you the ones we consider the most important. As you may have discovered throughout this article, HubSpot provides you with tools that you can deploy at any point of your customer's shopping journey: you can choose one or combine them for an even better result! HubSpot is also known for its completely free online training courses. The platform offers different courses on a wide variety of marketing topics. The areas covered are very broad and can meet many of your expectations. Do you want to start your emailing campaign? Do you want to learn more about Inbound Marketing? Or do you want to learn more about blogging? Don't panic, HubSpot offers short but very detailed training courses on certain topics! Some of them have a final exam that allows you to obtain a certificate of success that is recognised in your curriculum vitae.
So, if we had to describe HubSpot in a single sentence, we would say that it must be your best friend. Don't hesitate to take advantage of the different tools it offers and even if you feel you don't need them, just have a look around to see if there's anything that might help you get clearer ideas about certain topics. As mentioned above, the services on offer are free and available to anyone with an electronic device with an Internet connection. Do you already use HubSpot tools in your strategy? If not, which CRM do you use? Have you already taken advantage of these online trainings?  Do not hesitate to comment below and tell us what you think about it or if you want to know more about a particular subject.