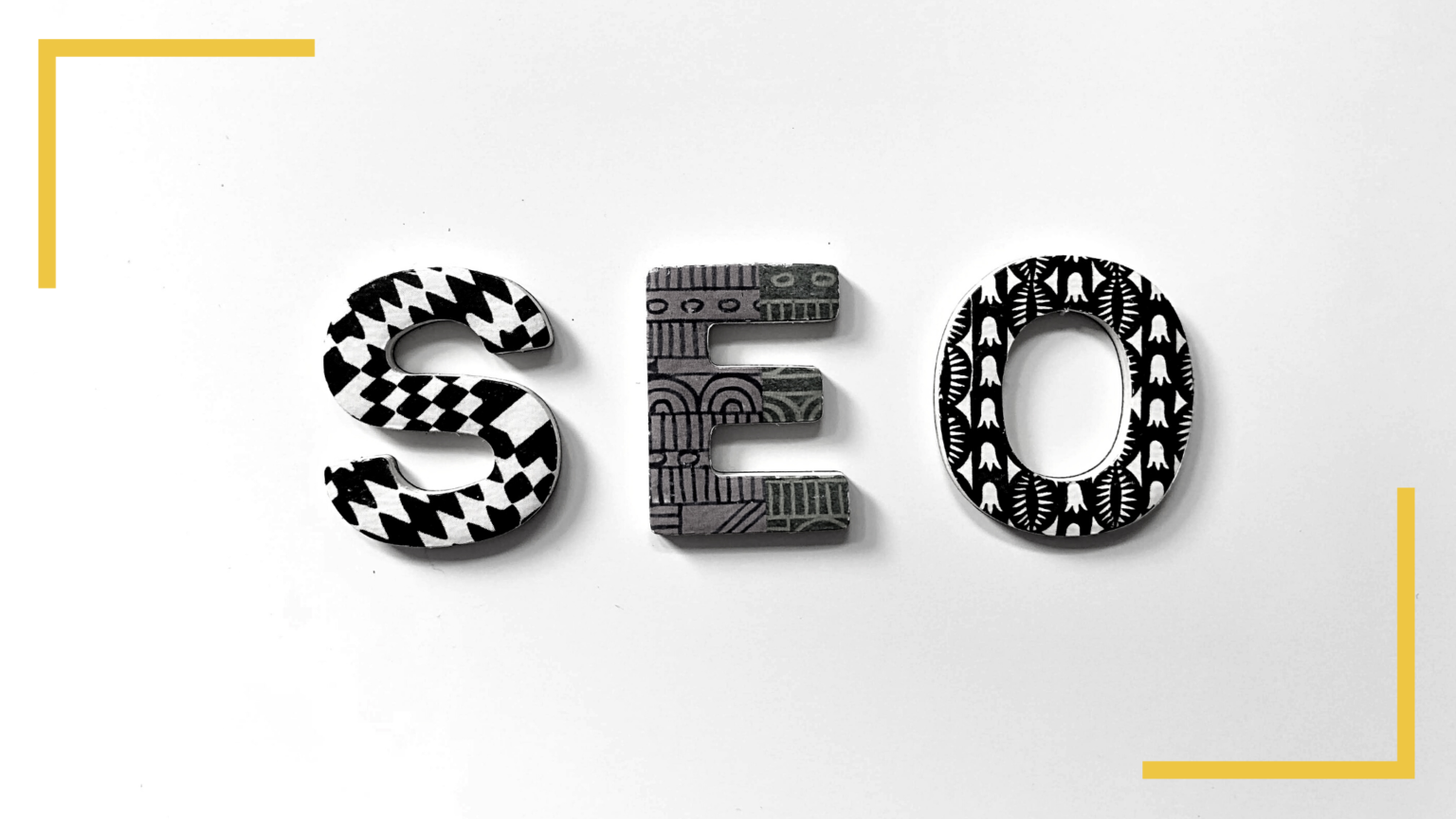 SEO: 5 Chrome plug-ins to boost your ranking on Google
Today, there is no doubt that SEO (Search Engine Optimisation) plays a vital role, without it, our websites would not be visible on the web. However, it is a concept that can be difficult to understand and implement. For this reason, we have decided to present you today with effective and easy to install tools that will simplify your task in terms of natural referencing. These tools, the Chrome extensions, will help you boost your visibility on search engines. In a previous article, we already told you about 6 Chrome plug-ins to analyse your SEO. 
"Organic referencing traffic is 5.66 times higher than paid ads." (Source: Netoffensive.blog)
You've probably already heard about SEO (on our blog, of course) and its importance to your online visibility. That's why you shouldn't neglect it and make sure you get the most out of using these extensions. In this article, we will start by defining what a Chrome extension is and what SEO is, then we will share with you 5 Chrome plug-ins that will help you improve your website's search engine ranking.
1) What is a Chrome plug-in?
A plug-in is a program that allows you to enhance and/or extend the functionality of Chrome, so that you have a more personalized experience tailored to your needs. Some extensions add many capabilities and features to your web browser. The goal is to make your experience more pleasant, efficient and fast. These extensions are very easy to install and can be found in the Chrome Web store. Avoid downloading too many as this can have a negative effect on your browser and slow it down.
"There are 137,345 Chrome extensions available to download." (Source: backlinko.com)
There are plenty of tools out there, you just need to find the ones that work best for you depending on your usage. You can find them for blogging, photos, productivity, communication and many other purposes.
SEO, also known as natural referencing, has as its mission to increase the quality, understanding and visibility of your website for search engines (or rather for their robots). SEO works on the level of natural, non-sponsored search results. For SEO, you need to do preliminary audits that allow you to analyze the visibility of your website but also to see if you are generating traffic and why your sales are stagnating (if they are stagnating of course). This audit will also allow you to identify any problems that would prevent your website from being ranked on search engines. Then, you will also do a positioning follow-up: here, you will be able to see the position of your keywords, but you will also be able to take into account your progress by measuring your efforts. In addition, you have the planning that will allow you to step back and put the right content in the right place at the right time. Not only does SEO allow you to have a better positioning, but it also allows you to optimize your website's environment (especially with backlinks) to be as visible as possible and to make your website as suitable as possible for search engines.
"75% of Internet users never get past the first page of search engines." (Source: twaino.com)
Today, optimizing your website for search engines is much more complex than it was twenty years ago. Penalties have been put in place to punish all bad practices that go against the rules of search engines to fight against SPAM, poor quality content or plagiarism and content theft, etc… To avoid all these problems, it will be necessary to carry out frequent monitoring and to have a strategy adapted to your objectives, budgets and means. Here are some tips to help you.
First of all, you need to take care of the technical aspect, by taking care of the system administration, web development, web design, ergonomics, etc. Basically, you have to manage the overall functioning of the website. Then you will focus on the content, creating added value to your site by incorporating quality text, images and videos. Finally, you need to develop your popularity, seeking to retain as many users as possible in order to increase your community.
"Only 7% of users will go to the 3rd page of search results." (Source: twaino.com)
The top three places in the natural results are the ones that generate the majority of traffic from Internet users. If you end up at the bottom of the first page or on another page, you will get far fewer queries and visits to your site. In general, when we perform a search and we don't find what we want, we rephrase our search. This is why it is important to take care of your SEO, because it is thanks to a good position on search engines that you will succeed in being on the first three pages of the browser. If you want to know more about this, don't hesitate to consult our article on the subject.
With this tool, you can check all the key metrics of any website on the web. You will be able to know their engagement rate, traffic sources but also their ranking in terms of traffic and keywords. With just a few clicks, you will be able to see all the statistics of a website. Here are some of the characteristics that you will be able to find via this extension below:
the position of each website in the ranking of the most visited websites in the world, by country or even by category;
the number of visits and the bounce rate that the website has. You can also see the number of people who visit each month, per session and the average time they spend on the site;
the country of origin of their customers and the percentage of visits by each country.
the sources of user traffic to the site.
This chrome plugin will allow you to easily find the keywords you need to attract the attention of your potential customers. Keywords Everywhere is a huge time saver for you, you no longer need to copy keywords from one site to another or find their search volume, everything is done on one platform. This extension gives you all the details you need, such as search history through keywords or even traffic to your web page and statistics related to keywords. Keyword lists are directly downloadable, which are generated to help you get a good ranking. This platform presents the average search volume of a keyword over the last 12 months, but also the click-through rate of each keyword. This tool uses Google Trends to estimate which keywords will be used most often in the near future by users.
"50% of searches contain 4 or more keywords." (Source: backlinko.com)
Keywords play a very important role. They allow you to optimize the structure, the metadata and your content on the blog or website. It is thanks to keywords that you will succeed in increasing the traffic on your website. When choosing them, there are a few things to consider: relevance, search volume and competition. You can check these elements by doing some Google research beforehand. If you want to learn more about keywords in general, we invite you to read one of our blog posts.
SEO Quake is a tool that allows you to inspect your SEO in seconds, examine internal and external links, compare URLs and domain names and then export all the data collected into a document. By doing checkups of your web pages, the extension will allow you to identify and fix any recurring problems. It also gives you a structured overview of the keywords used on your website. You also have the option of printing or exporting the data so that you can save and compare your progress to your previous reports or even those of your competitors. In seconds, this plugin will target the problem so you can fix it.
"70-80% of people ignore paid search results, choosing to click only on organic search results." (Source: Orixa-media.com)
It is important to update your website regularly; it is even advisable to update it daily. Thanks to these updates, the robot will come to check your homepage more often, if you have incorporated new information, it will add links to new web pages which will improve your SEO. In order for it to consider that the content has been modified, approximately 5% of the textual content must be changed.
Google lighthouse is a plugin that will allow you to improve the quality of your web pages. The tool will generate check-ups on performance, accessibility, SEO and more. It can also make summaries mentioning the results of the page with the parts that are malfunctioning and how the problems can be solved. Lighthouse measures the performance of your website through five categories: performance, accessibility, SEO score, progressive web app (PWA, an open source and automated tool for measuring web page quality) and best practices.
Once all the parts have been analyzed, you will be able to see the options available to you to optimize your website. Afterwards, you will get a more complete diagnosis with more information so that you can see in detail all the necessary modifications. This plug-in will give you data that will allow you to improve the SEO of your website. It is a free and accessible tool with an intuitive interface. Google Lighthouse is a quality add-on, appreciated by its users.
e. Search engine simulator by Nightwatch
With this plugin, you can simulate a search from any location, in any language without a VPN. Nightwatch reproduces the same behavior as on Google or any other search engine. It is highly recommended to use this chrome add-on, as it will allow you to identify precisely the elements to change or improve to please Google's robots. The three major elements being the technical structure of your website, the relevance of your published content and the effectiveness of your backlinks strategy.
"46% of Google searches are related to something local." (Source: 99firms.com)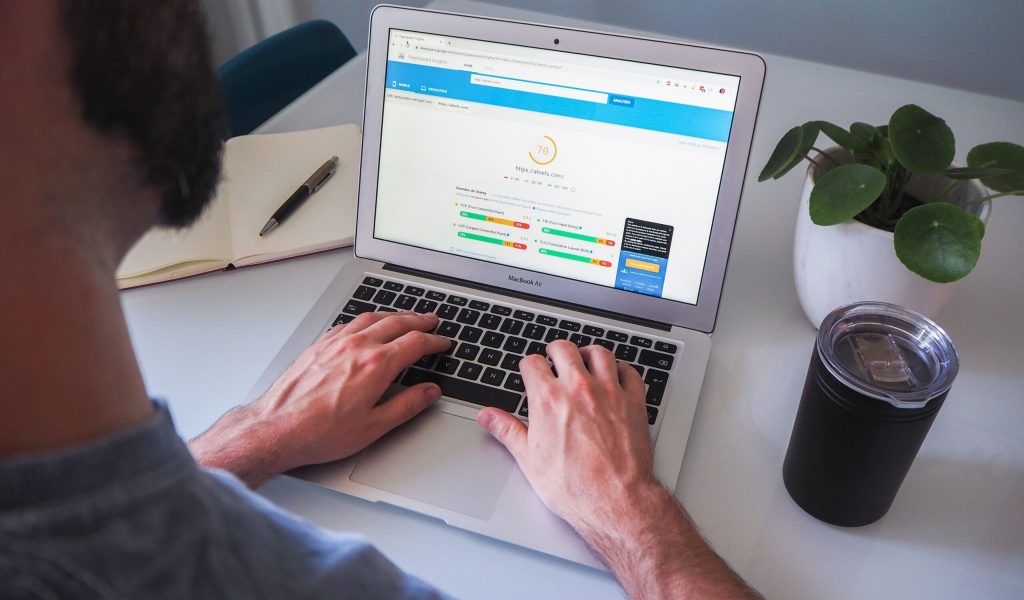 To conclude, the five plug-ins we have presented to you each have a different purpose that could help you with your website's SEO. They will help you to make your website more visible through a good SEO strategy. Here, we have made a small selection of the add-ons that we think are the most essential to give you an idea of what you can find as tools on Chrome, but of course there are many others that we let you discover. If we had to choose one, we'd probably go for Keywords Everywhere because this plugin allows you to see which keywords your competitors are using and which ones you should be using. 
If you want to learn more about SEO, we advise you to keep an eye on our blog, we regularly post articles on the subject! What about you, did you know about these add-ons? Have you ever used them? If not, do you use others? Tell us in the comments, we'd love to hear about your experience on the subject.