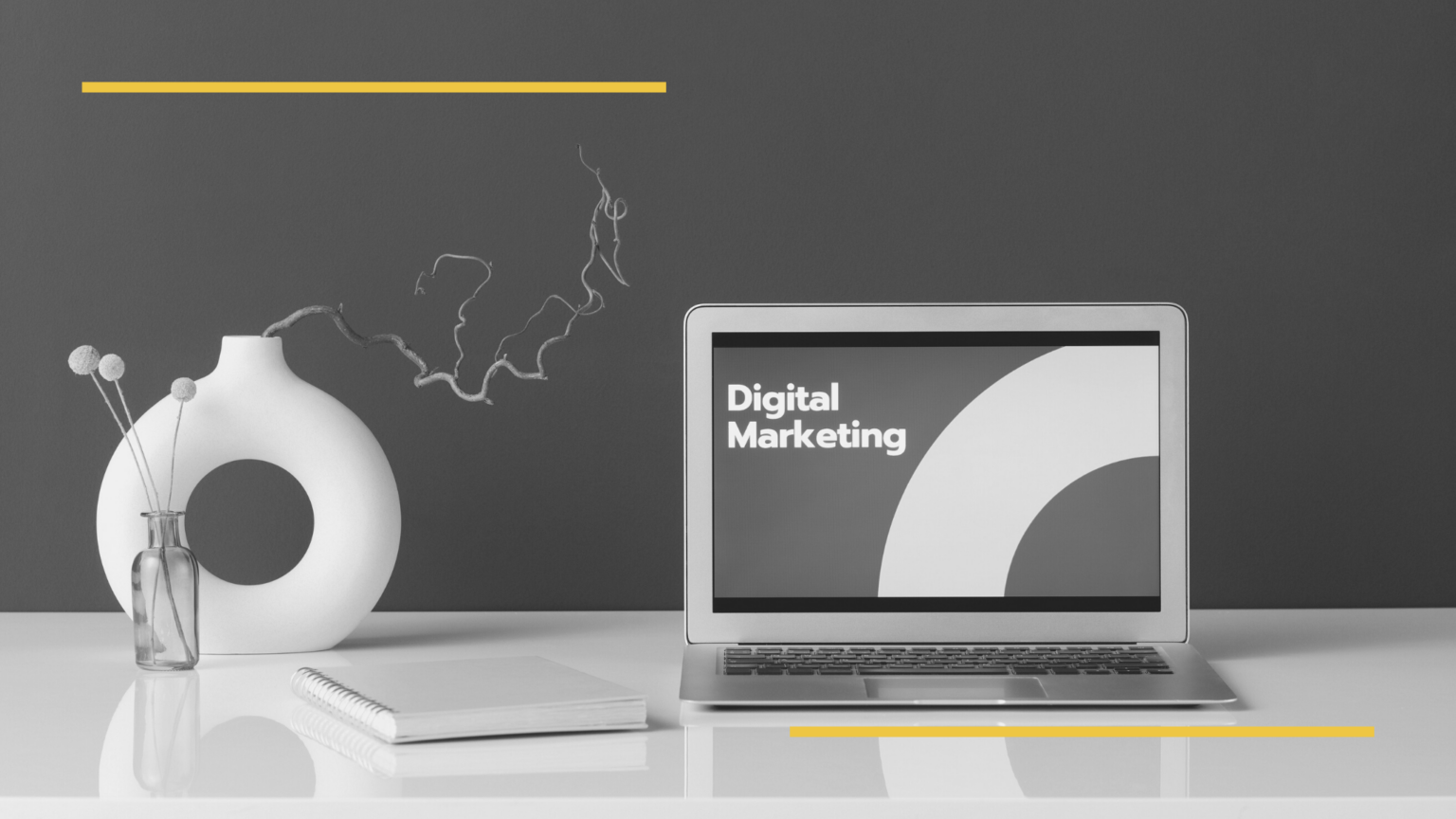 The 10 trends in digital marketing in 2022
Here we are in 2022 and you've probably already thought about your strategy for the year, but what are the 10 digital marketing trends that await us in 2022? Last year we already published the trends for 2021 so why not do it again this year? By the way, if you want to read last year's article here it is. Knowing these trends will allow you to adapt your strategy and implement these new features quickly, which can be beneficial for your business.
Trend analysis is about assessing the changes that may occur in your market. You need to compare current data, while considering general market trends and consumer preferences to adjust your strategy. These trends change over time. The consumer is at the heart of your business and to ensure your success, it is important to consider their needs while adapting to current trends.
Since 2020, TikTok has been growing rapidly. This platform can generate a lot of engagement and give your brand a lot of exposure quite quickly, but TikTok is not finished surprising us. Soon, e-commerce features will be added with the aim of pushing brands to create more and more content.
"TikTok generates the best engagement rate of all social media, with an average rate of 17.9%." (Source: freedericgonzalo.com)
With the time-limited video format, a video cannot exceed 3 minutes, which keeps consumers intrigued and interested in the content, provided it is interesting, but for that, you just must be creative! If your business goal is to target young people between the ages of 18 and 24, you are on the right platform as 41% of users are in this age group. If you want to know how to promote your business to young people via this platform, read our article on the subject, we give you all the necessary advice!
2. The end of third-party cookies
Unfortunately, bad news in 2022, Google is ending third-party cookie tracking. Radical changes will have to be implemented. Third-party cookies are meant to help you track visits to your site, learn about your audience's interests, and then leverage that information to help you better target your audience. You will then find it more difficult to target your consumers, so you will need to find more techniques to track your target effectively. This change could subsequently alter the online advertising market. Your way of communicating may be negatively impacted, as you will reach a more random target. This has been implemented by Google in compliance with the GDPR (General Data Protection Regulation).
3. The advent of online events
Since the health crisis, online events have become very popular. As a business, this is a great way to get your name out there. Inviting your customers to take part in them helps to build a sense of community around your brand. These types of events do not generate huge revenues but can help your business grow in the long term. Online events can also allow you to collect data on attendees to help you create typical consumer profiles. If your consumers are loyal and want to know more, they will not question it and will attend your online event. If you don't know which remote communication platform to use, we compare 11 that are available on the market in this article, so don't hesitate to take a look.
4. The evolution of Social Ads
Social Ads will allow you to boost your content and your brand, but they will also help you gain engagement and rapidly increase traffic to your website. Social networks favor sponsored posts and decrease the natural visibility of posts, which is why you should favor social ads. They allow you to target a specific audience because on the sponsored post you have the possibility to fill in information about the individuals you want to target with your post. For example, you can decide to target people of a certain age group, gender, or even by interest, depending on your publication and who you want to target.
5. The maturity of influence marketing
The use of influencers is increasing and is very profitable. You get great results from them. If you want to know why they should be at the heart of your digital strategy read this article. An influencer will help your brand build awareness, retain customers, target a specific audience, improve your SEO by driving followers to your site, and increase engagement and conversions. Influencer marketing brings you many benefits, especially with a young audience, we have previously written an article on the subject, here it is. All you need to do is choose the right influencer that fits your brand image but also your budget.
"66% of marketers increased their influencer marketing budget in 2021." (Source: oberlo.fr)
Don't forget to set specific goals as well, because depending on your goals, it may be more effective to use a nano influencer than to choose a big celebrity. If you want to learn more about nano-influencers, read this article. During the pandemic, their role became much more important. Working with influencers is a win-win partnership: it's not only good for your brand, but also for the influencer.
6. The rise of social selling
Social selling allows users to buy items on platforms such as Instagram, Facebook, etc. The aim of social selling is to seek new customers via social networks. The customer can therefore find an item that interests him and buy it directly without having to leave the application.
"47% of companies say social selling helps salespeople deepen relationships with prospects." (Source: blog.hootsuite.com)
Since the beginning of the health crisis, this kind of functionality is more and more requested and implemented by social networks. It will therefore be important for you to implement social selling to increase your sales and generate new opportunities for your business. It is also a very good way for you to get in touch with future customers. This technique replaces cold calling, which is the action of calling an individual who has no intention of buying, in short, calling a recipient who has not yet thought about what you offer.
7. Developing brands' inclusiveness
It is important for your company to be more inclusive. By being more inclusive, your company will be able to reach more people. Showing your customers that your brand caters to all ages, genders, sexual orientations, religions, etc. is important. Be careful not to overlook any demographic group. There is a growing inclusiveness in fashion brands where we are seeing more models that are different from the stereotypes that we saw 20 years ago, which helps customers identify with the brand. Then, if a customer sees a model who has the same body shape as him and likes the way the outfit looks, he will be more tempted to buy it. Inclusiveness can also be felt within companies by hiring people of different ethnicities.
Kim Kardashian's Skims brand promotes self-acceptance and is revolutionizing the global underwear industry with its inclusive message and wide range of products for all shapes, sizes, and skin tones.
8. The blossoming of metaverses and virtual reality
Augmented and virtual realities are becoming more and more present in 2022. You can find them in some fitting rooms, in video games, and in filters on social networks… Soon, you will be able to try on lipstick via your smartphone. These changes are not only limited to shopping, but also to the working world.
"Virtual reality is expected to grow by an average of 21.6% each year for seven years." (Source: virtual-reality.com) 
Interviews and meetings will be able to take place via dedicated platforms, thanks to VR. You and your colleagues will be in a virtual room with fictitious representations of you. This can be very useful for companies with employees all over the world, but also for companies that favor teleworking, which has been well-developed during the pandemic. Many applications, such as Horizon Workroom, have been created to provide customized settings for your meetings. Here is the link to our YouTube video explaining in detail this new concept of the metaverse and virtual reality.
9. The crowning achievement of personalization
Your customers consume a lot of content on daily basis, so how can you differentiate yourself from the rest? Personalizing your messages is a great start. Consider which media work best for your business, then find out who uses those media so that you can personnalize the message to the target. In your emails, add the customer's first name, as if you know them, so they feel included. When you post on social networks, it's much more complicated to target a specific person, so base your message on an age group or an interest.
Marketing automation is the use of software that will help you automate your marketing actions. There are several software packages available: in previous articles, we have already told you about Swello and HubSpot. These platforms will publish your content on the networks.
"Automated marketing users see a 451% increase in qualified leads." (Source: affde.com)
Setting up a chatbot can also save you from answering the same questions several times. If the chatbot is not able to answer the question, it will be forwarded to you. They can also be used to send emails back to the individual who did not answer. In simple terms, this software frees you from redundant and repetitive tasks, so that you can concentrate on more important tasks that require your time.
We have just presented you with the 10 marketing trends for 2022. Now it's up to you! Select a few trends to implement to ensure the growth of your business. Of course, consider your objectives and focus only on those that you feel are most important for your business. With the 10 trends we've outlined above, there's bound to be something you can improve or implement for this year. Considering the changes and evolutions of digital marketing is essential (especially in an industry that is constantly changing) to continue to grow your business and get known. The strategy you had 5 years ago will not be effective now. So, take the time to set goals, analyze your current strategy, and make any necessary changes, paying attention to new trends to ensure that the changes you make are as effective as possible.
We hope this article has given you some good advice and will help you with your marketing strategy for the new year. Let us know in the comments which trend(s) you're going to favor and implement. Also, if you have any questions, don't hesitate to ask us, we will be happy to answer them!