5 applications to help you create your website
Nowadays, it is essential for your business to have a website. Being present online will allow you to offer your products to a bigger amount of people and reach a wider public. In addition, websites have numerous advantages. They are available 24/7 and offer you the possibility to communicate freely for a small price. Furthermore, everyone's first reflex now is to do an internet search before making a purchase. Nevertheless, creating your own website can be a stressful step. Luckily, a big number of tools are available to help you create an ergonomic design with the adapted content.
In a former article, we explained to you how to analyze the performances of your website thanks to google analytics. This tool's objective is to give you information that will allow you to make your clients' visits on your website more enjoyable. Today, we are going to focus essentially on the very creation of the website. Don't panic, thanks to numerous tools this task has become much simpler than before. We are going to show you in this article 5 applications that could help you create your website easily and quickly.
Nowadays, owning a website is essential, as it will enable you to achieve numerous actions. Firstly, it represents your shop and exposes your activities, your products, and your services. Furthermore, you will be able to enhance your products and services by adding images and descriptions. Your website will also give you the opportunity to create direct links with your clients, identify what pleases them the most and offer your online services. Finally, you will have the opportunity to inform them of your contact information, prices, news, etc. all these elements are essential for your business to thrive.
"Each minute on internet, 2 million Google searches are carried out." (Source: anthedesign.fr)
Application n°1 : WordPress
This tool is THE reference on the market. This application has millions of fans thanks to its flexibility and its unlimited potential. WordPress.org will offer you a free web structure in open source. It's a website editor that is completely executed on the cloud. WordPress will allow you to create your website all-in-one. A payable version is also available and has more functionalities. All you need to do is sign up to the platform, select the theme that reflects what you offer the best, and then personalize it. Once you have achieved these steps, your website is functional and ready.
"WordPress has a market share of 60.8% on the market of the CMS." (source: Kinsta.com)
Like all applications, WordPress has its advantages and its inconveniences. Regarding the positive points, this platform gives you the possibility of self-hosting. This will allow you to be totally free and to keep full control of your website. If you have codding knowledge, you will be able to access the source code and modify it to your taste. If you don't have any, no panic! You will also be able to benefit from improvements thanks to the extensions. No matter the modifications that you wish to add to your website, numerous themes and extensions could meet your expectations.
Concerning the negative aspects, the major one is the near absence of any technical support. When you have a problem, it is your mission to find the solution to the problem or pay someone to do it. We can also mention the fact that the application is quite complex to understand. Some adaptation time will be necessary.
Application n° 2: Elementor
We have already spoken about this in a previous article, Elementor is a very good tool to create a website. If you are scared of codding, this is the solution for you. This platform is a page builder for WordPress under a plugin format. This page builder will allow you thanks to different modules to create the visual appearance on your website. This tool will allow you to create from scratch or choose from ready-made models. The modifications that you will do will be visible in real-time. To obtain them, all you need to do is simply download WordPress.
Looking at the main advantages, we can first of all mention the fact that this tool proposes a free version. The functionalities offered are rich and easy to use. Elementor will allow you to create personalized layouts according to your tastes, all of this without needing any skills in HTML, etc. You can also adjust your website's display according to the devices used by your visitors.
Moreover, some negative points may arise. Firstly, when you want to choose a template, it is impossible to filter your results from the free to the paying ones. Thereby you could fall in love with a design but be blocked as it is not available as a free version. Adding a personalized style to the different links that you integrate could not go as planned. In some cases, you could be blocked by the default settings. It will then be impossible for you to change the typology or the color of the theme. Finally, if certain elements are not aligned correctly on your page, it is nearly impossible to determine the exact value of the margin. This will affect your website's design.
Application n° 3 : 1&1 IONOS
In contrary to its competitors, 1&1 IONOS is an online editor that does not offer free solutions for its users. If you wish to create a website thanks to this platform, you must subscribe to a paying membership to start your project. Furthermore, this editor offers unique and professional functionalities. The creation of your website will take place by following the principle of "dragging and dropping". For each element that you like, you will just have to select and drop it at the location of your choice on your webpage. The navigation between the different headings is easy and ergonomic. The updates and the maintenance are simple to perform thanks to the platform.
This tool has numerous positive aspects. Firstly, it is important to mention that the solution offered by this editor is optimized for all mobile devices. Your website will be responsive. This means that it will be adapted for computer screens but also for smartphones and tablets. Even if the appeal to this application is profitable from the start, the prices are affordable. The expert pack offers a wide range of marketing tools and tutorials to help you optimize your referencing, all of this, for the price of 24€ a month. Finally, if you wish to address an international public, this editor offers to publish it in more than 60 languages. This major asset distinguishes IONOS from most of its competitors as not many offer this possibility.  
Concerning the weak points of this host, we can first identify the fact that to access this tool you need to pay directly. When a business has a small budget, it will not have the opportunity to use this tool. Following our research on this tool, we have also identified poor client service. When assistance is asked for, clients complain that the answers are evasive. There have also been cases of the answers given had no link with the questions. Indeed, for this type of service, quality client service is required to help the entrepreneurs that will be blocked because of the platform.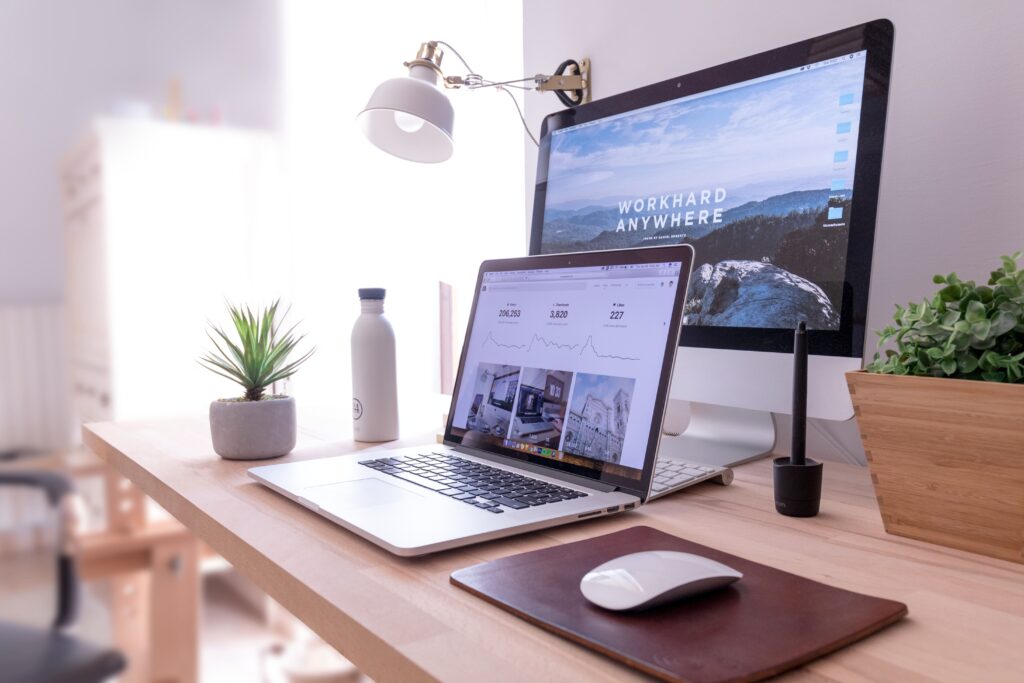 Application n°4 : Site 123
This application will allow you to create a free or payable professional website. The overall aim of the company that developed this tool is to offer the possibility to everyone to create their website all of this without any knowledge or technique in coding. Simplicity is the main characteristic of this website builder.
This platform has many advantages. Firstly, as we indicated before, the main objective is simplicity. The company wants to offer its clients a simple and easy-to-use solution. You will gain a lot of time as you will not spend hours trying to understand how the tool works. The platform will also offer you ready-made templates from which you will be able to create your own website. You will be monitored when going through the creation process. You will also have access to a high-quality visuals bank. If you already have the content, you will just need to simply download it onto the platform. The website you will be creating will be responsive (this means that it will adapt to all types of devices). You will also be able to offer to your client's versions in different languages. Finally, a free version is available.
Concerning the negative aspects, we could, for example, say that the tool is very simple. You will not have the opportunity to carry out more advanced manipulations and you will be very quickly limited. Furthermore, the free templates are not the most modern available on the market.
This tool will allow you to easily create a general website. It is recommended for freelancers, consultants, or personal use. Whether you are a student, a young entrepreneur, photographer,… Wix gives you a solution that will answer your needs. This tool is free and very popular. The services offered are very versatile and will allow you to easily create a good online presence. This website is used by more than 150 million people worldwide.
The tool has many advantages. Firstly, this editor works on the cloud. So, you don't have to download a software that would take up space on your hard drive. Furthermore, the tool has a bank with 500 templates. You will just have to choose the one that correlates with your business, and modify it as you wish, thanks to Wix. You will also be able to add functionalities to your website like image galleries, forums, and widgets… Finally, the basic offer is completely free on Wix. The unlimited and VIP options are offered at very reasonable prices.
"We could compare Wix to a ready-built house." (source: Websitetooltester.com)
Nevertheless, this tool is not perfect, it also has a couple of friction points. Compared to other competitors, WIX restrains you more on the functionality side. Thereby, if your business has rapid growth, WIX is probably not the best solution for you. You will feel limited in the options available. Furthermore, the free version includes advertisements on your website. If you wish to get rid of it, you need to subscribe for a paying membership. Another element that could not please you is that once you have created your website on WIX, you are linked to a provider. If you wish to change the host, the operation is not simple, and you will probably have to start from scratch.
To conclude, as you've probably already figured, we wanted to remind you that it is essential that you have a website to expose your products and services that you offer to your clients. In this world that is becoming more and more digitalized, it has become a necessity. To do this, the different tools that you can find in this article like WordPress, Elementor, 1&1 IONOS, site 123, and WIX will enable you to easily create an efficient website for your business without bankrupting yourself. This tool will allow you to gain time and money. Each one of them has its advantages and disadvantages. Depending on the type of business and your financial resources, we are convinced that you will find the perfect tool to create a dynamic and clear website.
Don't hesitate to tell us in the comments if you have already used one of these tools for the creation of your website and share it with us! Do you know any others? Which are according to you the important elements in a website builder? Which functionalities are unavoidable? We cannot wait to read your answers!