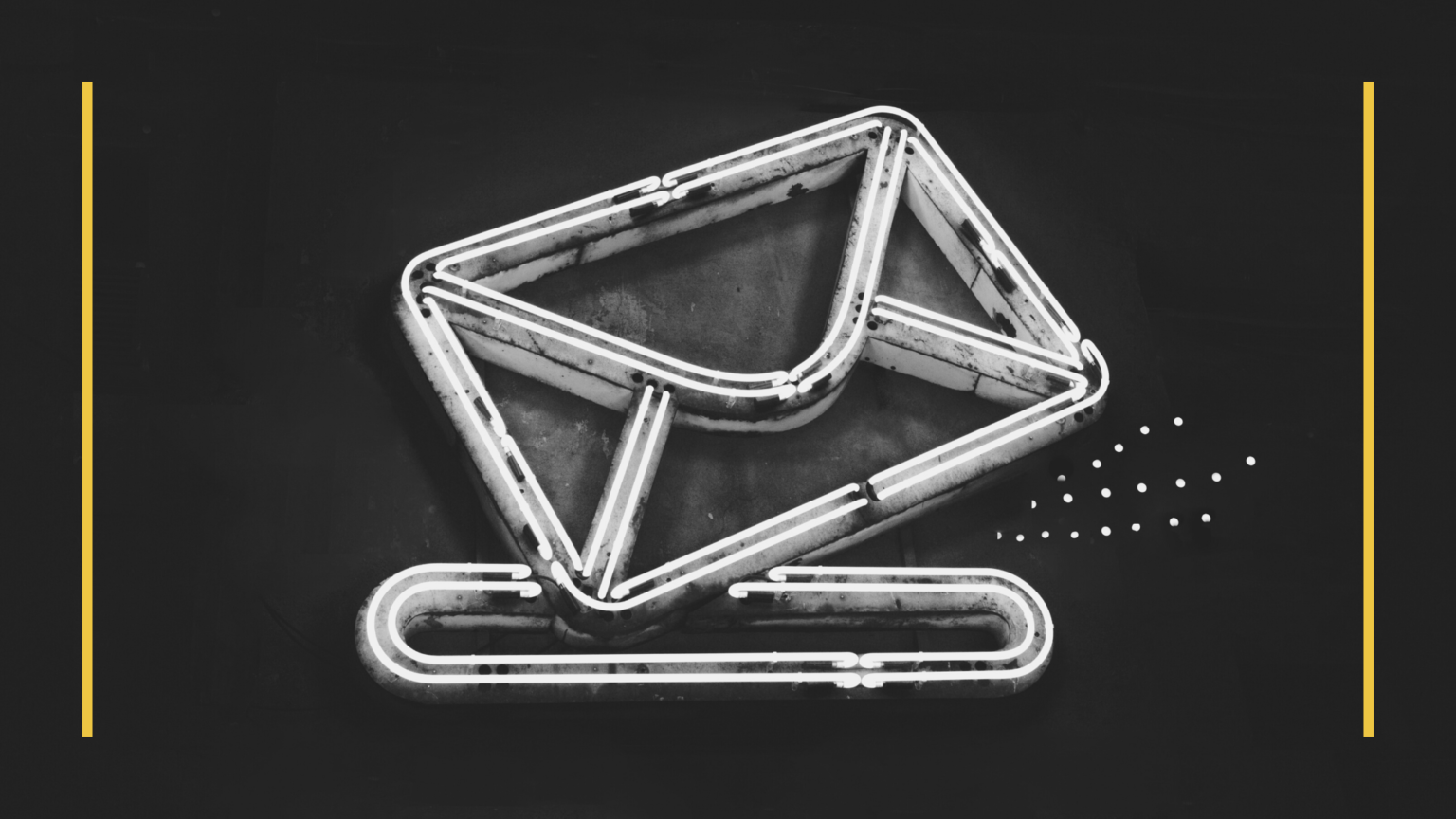 11 tips for writing an effective email
Every day, we send and receive dozens, even hundreds of emails. Whether it's for prospecting, sending a newsletter, or simply communicating with clients and colleagues, email has become an indispensable tool in recent decades. In fact, if you want to know more about newsletters, we highly recommend you read this article. Email is an excellent prospecting tool because it allows you to break the ice with your interlocutor, with a first approach. To be opened, your email must be effective and quickly attract the attention of your recipient.
"For each euro spent on email marketing, you can expect a return of around €35." (Source: Oberlo.co.uk)
To help you in your task, many software programs exist. Thanks to them, sending mass emails has become even easier. This email software also allows you to collect and analyse data, such as the opening rate or the number of clicks. It is a very effective means of communication, inexpensive to set up, and will allow you to contact many people via a single interface and with just a few clicks. Today, we have decided to give you 11 tips for a powerful (and effective) email.
1. The importance of email
The email has been around since the 1970s and over the years, it has become very important, especially for businesses. Not only do they allow you to communicate internally with your colleagues, but you can also communicate with your customers, do prospecting, send newsletters, etc. We check our emails about once a day, so this is a great technique to get your customers' attention. Thanks to software such as MailChimp or SendinBlue that helps you send them to a large number of people simultaneously, you can collect information related to the sending: the opening rate, clicks, sales generated (if the goal is to sell directly), and much more. Other software exists such as Benchmarkemail, ActiveTrail, and eTarget for the best known, but there are many others.
"Using an emailing tool to communicate commercial offers is 10 times more effective than using Facebook or Twitter." (Source: Digitiz.fr)
Emails also allow you to communicate important information, it is a commercial communication tool that allows you to boost your turnover. Not only can you reach many people in a matter of seconds, but it is also an inexpensive and easy-to-implement tool that will help you achieve your goals as long as your content is relevant. You can also personalize your emails by including the recipient's name in the subject line. This will make the recipient feel special and will ultimately help build loyalty. Of course, there are a few mistakes to avoid, so if you want to learn more, read on.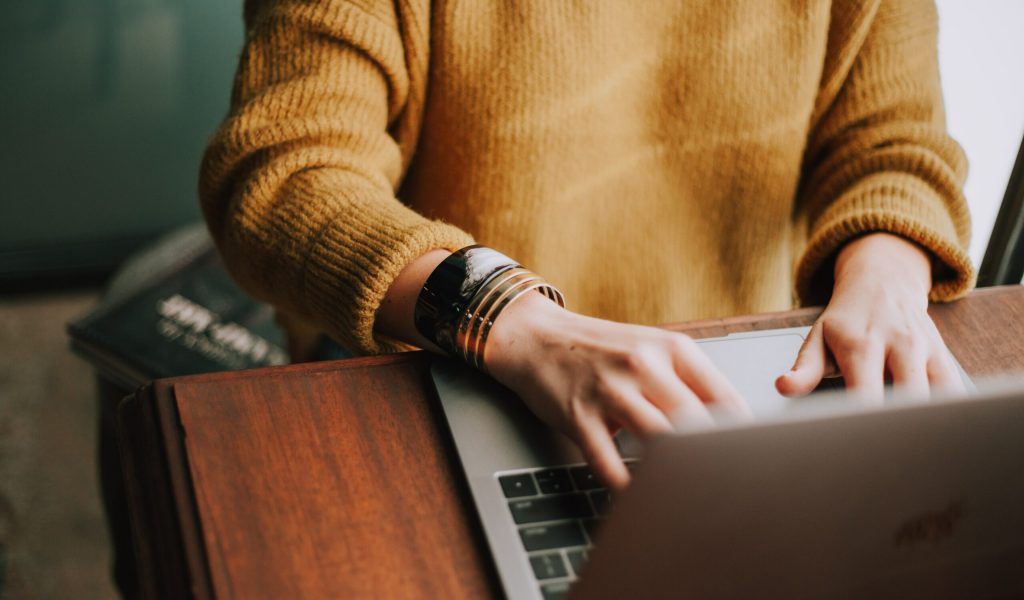 2. Tip 1: Organize your prospecting
To start with, it is important to have a good database of people you want to contact. Make sure that you have all the necessary information and that no spelling mistakes are present in the different data (email address, name, etc.) to avoid the email being sent to the wrong person. This could have bad consequences on the perception (and reception) of your email by mailboxes (the risk of systematically falling into spam).
"81% of SMEs consider email to be the 1st acquisition channel and 80% as their best retention channel." (Source: Oberlo.fr)
Then, make sure that you mainly address, email addresses of physical persons and not generic emails (for example: it is better to address mariedupont@entreprise.com than info@entreprise.com, this also allows you to personalize your email more knowing that you know exactly who you are addressing). Set objectives before writing and sending your emails. For example, if you just want to inform the reader, you will not write the same content as if you want to sell them your product.
3. Tip 2: Segment your customers well
It is also crucial to segment your clientele well, your messages must be as personalized as possible, depending on your different personas, the content of the email can be completely changed. You need to know your customers well when you write this email because if you type next to the target, you will immediately lose all credibility. In order to send a prospecting e-mail, the people who have given you their emails must also have agreed to receive them, otherwise, you are in breach of the law. Think about when you are going to send your e-mail, it is recommended to do it in the middle of the week and to avoid Mondays, Fridays, or weekends. You should also consider the time of day: send your email during office hours, you will have a better chance of your emails being read. It is advisable to send them around 11 am.
4. Tip 3: Grab customers' attention
In an email strategy, the important thing is to write an email with content that will catch your customers' attention: you must stand out, to be read and it is best if the email is informative and avoids commercial messages. Here you will try to engage your reader so that he will continue to read and even interact with your emails. You can achieve this by including a subject line that makes the reader want to open and read the email, as well as a catchphrase and call-to-action (CTA) that will allow the reader to interact. The subject line is very important as it determines whether the reader opens the email or not. It should be short, captivating, and intriguing, so let your imagination run wild and be creative. Tip: feel free to add a little emoji. 😉
"Emails with a personalized subject line have an average 50% higher open rate." (Source: Oberlo.fr)
5. Tip 4: Offer a solution to recipients
Many marketing studies have shown that humans are more sensitive to lose than to fictitious gain: it is, therefore, more important to solve a problem than to provide a benefit. Are you solving one of your customers' problems with one of your services or products? Then it is necessary to place it prominently to save them time and solve their problem. You target the difficulties your customer is facing and offer them all the benefits of your services, showing them that you are the best choice for them. Sell your business by selling your expertise. The aim is to show how your product or service will solve their problem.
6. Tip 5: Put yourself forward
Always show your company in the best light. Don't hesitate to put forward your customers' opinions and recommendations, figures proving the effectiveness of your solution, etc. The aim is to prove that your company is the best choice for the prospect. Always try to show your results and figures, talk about your achievements and about those who have trusted your company. Insert experiences, credible information that could attract your customers. Be one step ahead by providing statistics about your business. Establish the expertise you have in your field by creating relevant content that effectively promotes your business.
"Adding videos to your emails can increase click-through rates by 300%." (Source: Oberlo.co.uk)
7. Tip 6: Why your product and/or company is the best
Explain to your customers why you are the best in your field and provide them with all the information they need to get back to you without having to ask questions. Don't hesitate to praise your company by highlighting the benefits and advantages of your solution. Now you need to get into the practical and detailed part, it is important to give all the necessary information about your products and/or services so that the customer realizes that you have the best option available and that the competitors' offer is much less interesting than yours.
"49% of consumers say they would like to receive weekly promotional emails from their favorite brands." (Source: Oberlo.co.uk)
8. Tip 7: Add testimonials from satisfied customers
We can't say it enough: in marketing, there is nothing better than word of mouth. Don't hesitate to ask your customers for testimonials directly by email or telephone or you can collect their testimonials automatically. You will gain new customers by including testimonials from satisfied customers. They will realize that your services and/or products are effective and that they have benefited others before them. This will reassure them and persuade them to buy your product.
9. Tip 8: Make a special offer
Make a special offer to the recipient so that the e-mail piques their interest and they spend more time reading it and evaluating your products and/or services. The use of special offers is a very interesting method because it captures the attention of your customers, who are quite interested in this type of offer. Think about making a personalized offer, according to their interests and sectors of activity, this will make the promotional action more effective.
10. Tip 9: Put a deadline on the offer
In your emails, you must absolutely push the customer to act: go to your website, buy your products or answer your email, the goal is that they take action. Don't forget to include a brief statement encouraging the customer to take action and respond or look for a way to contact you. You can request a meeting at the end of your email to discuss your offer if you have persuaded them and you will receive a response.
"The email market is expected to reach over $84.2 billion by the end of 2024." (Source: Digitiz.co.uk)
With a start and end date on the offer, it will create urgency and encourage the customer to buy. If one of your goals is to increase sales, putting a deadline on an offer is a very good technique.
11. Tip 10: Reassure the reader
It is also crucial that the customer feels secure, which can be achieved by including testimonials: this will make the audience feel more comfortable. However, you have the possibility to allow your customers to try your product or service before they buy it, or to refund them if they are not satisfied. This will encourage your customers to make a purchase and make it easier for them to engage with your brand. You can also personalize your email, using the right tools, which is quite easy to do with email marketing software. This gives the recipient a feeling of proximity. The more personalized the email, the more effective it will be, taking into account the sector and the needs of the target company.
"49% of professionals buy a service after receiving an email." (Source: digitiz.fr)
12. Tip #11: Engage in a Postscript
The postscript is one of the most important parts of your email, so pay attention to that last sentence. For example, you can offer them a free service if they get back to you within a certain period, so that the reader remembers you with that last sentence and comes back to you.
"40% of B2B marketers say that e-mailing is a key strategy for their success." (Source: mondedumail.com)
In terms of form, it is also important to write short, straightforward sentences. Make sure your text is well spaced out to make the reader want to read your email, and above all don't forget to add your contact details so that the customer can get in touch with you.
To conclude, emailing today remains an essential tool for communicating with your prospects and customers, it is the number one method of communication for companies. It is a marketing strategy that is sometimes considered intrusive, so you need to write content that will catch the attention and meet the information expectations of your target audience. We have provided some tips above to help you write the best possible email. Several steps should be followed to create an engaging email with a high conversion rate so that you can achieve your goals, the first being a good preparation.
 Don't forget to proofread, because once the emails are sent, you can't go back to make changes. Make sure you are allowed to send emails to the recipients and most importantly add calls-to-action so that the customer can easily get back to you if necessary. So, you need to pay attention to every detail to make your operation successful because e-mail campaigns are quite frequent, and the recipients are over-solicited. Did these tips help you? Do you have any other tips to add? If so, please let us know in the comments, we'd love to hear about it.