The community manager's to-do list
The community manager's job is quite recent and constantly evolving. It appeared over the years when social media started to gain momentum. The more the years go by, the more difficult it is to stand out on these platforms, this is why a big number of businesses use professionals to animate their different accounts. The job of a community manager consists of promoting a business or other on social media and animating its community. They will be in charge of the content creation (textual and visual) as well as interactions with the community that follows the account and numerous other tasks that you will discover in this article.
"Facebook and Instagram are the most important social media for community managers." (Source: blogdumoderateur.com)
These last years, social networks have become more important, and many small businesses have managed to make themselves known through these platforms. Due to the growing importance of these new media, a big number of jobs have emerged such as community manager, social media analyst, watchman and e-reputation manager. In this article, you will learn more about the community manager's job and we have concocted a bonus to-do list for a successful presence on social networks.
1. What (exactly) does the job of community manager consist of?
A community manager animates social media and exchanges between Internet users and a brand, a business or even a celebrity, with the main role of developing the brand's awareness. The aim is to create, communicate with the businesses community and generate a reaction from them: they are in search of likes, comments and followers. They manage the brand's image, seek to bring it closer to the consumer and build customers' loyalty. The community manager manages forums, posts photos or videos, answers questions on the website (when it is possible) and/or on social media. They create content for publications, Instagram stories, profile bio, etc. They must also be reactive and answer all comments that could be negative to the business's brand image.
"A community manager costs on average 2,000€ gross per month." (Source: cidj.com)
A community manager can specialise if they wish: either in a particular social media or in a particular functionality, such as publication sponsorship for example. For your business, it is important to have a dedicated social media person, or you can always hire a specialist agency to help you boost your awareness. Don't forget to give them goals and encourage them to achieve them by ensuring that content is published regularly…
"53% of community managers work for advertisers, 22% for agencies, 16% for the public." (Source: blogdumoderateur.com)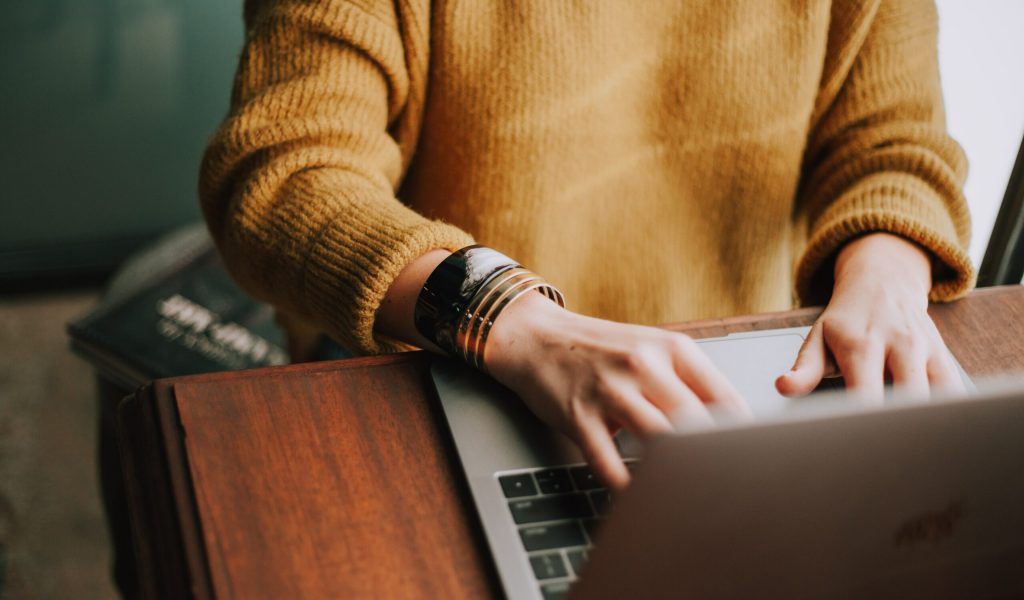 2. What are the essential skills that a community manager must have?
Here are the skills that a good community manager should have:
Master the means of communication like social media, blogs, forums and know how to use social media management tools;
Master the techniques and tools of monitoring and measuring e-reputation;
Be able to speak English;
Have good knowledge of social media. (If you need some advice to help you gain visibility on networks, do not hesitate to read our blog regularly and especially our article.);
Be able to organise partnerships and online events;
Being able to use software to create content on the web;
Be creative and reactive, as they should never be short of ideas!
3. The principal missions of a community manager
The community manager has many missions to accomplish:
They must ensure the e-reputation of your company,
Animate its community via different platforms,
Implement an efficient strategy,
Create and write the content to be published,
Moderate comments,
Take care of customer relationships,
Organise events,
Be in contact with influencers,
And above all, follow the statistics to see the evolution and the company's visibility.
By the way, if you wish to know more about content marketing, we invite you to take a look at our blog and read our article dedicated to this subject.
4. The Community manager's checklist
a. The checklist by social media
On Facebook, the community manager must like 5 new pages a week, update the business status, invite new people to like the page, share and publish a minimum of two publications a week with content linked with your business.
On Twitter, they must post at least 3 tweets a day, retweet 2 interesting tweets related to your expertise domain and follow 10 new people a week.
On LinkedIn, they must update the company profile and status, connect with 3 to 5 new people each week and follow 3 businesses. Whenever possible, they ask individuals to create one to two recommendations per week.
On Instagram your community manager will look after:

Audit your account by looking at statistics, engagement rate etc.
Propose a content strategy that will help your business attain its objectives. Once the strategy is validated, they will create and plan the content for your account.
They will interact with publications from other Instagram accounts to make your account more visible.
They will make sure to answer comments and private messages as quickly as possible.

On TikTok, your community manager will be in charge of creating videos. They will be able to interact with your community and participate in challenges. They can promote your business using hashtags specific to your domain or by using influencers.
On Pinterest, each month, images must be downloaded to your business account, such as examples of your work with direct links to the website, they follow 5 inspiring pinboards and create 1 new board with 6 pictures each week.
On YouTube, every week, the community manager will make a video that is related to your business, then when you organise and assist events, it is recommended to film some sequences and produce videos on it. Furthermore, they must take the time to sign up for three new channels.
 
Of course, not all businesses use all these social platforms. Not every company needs to be on each platform to reach its target and its objectives. Some community managers also look after the business blog, writing the content and promoting it on the different social media, but this is not an obligation.
"85% of community managers measure the engagement obtained to evaluate their effectiveness." (Source: blogdumoderateur.com)
Here is what a community manager must do imperatively every day:
Answer private messages: today, not answering a message on social media is the same as not answering the phone. Social media are among the most popular channels for client support.
Speak to people who are "fans" of your brand: this will reinforce your relationship with your clients. They will allow you to attract future clients thanks to a list of keywords – they usually search on social media and may come across your business page if this one is visible.
Updating the publication calendar by adding relevant dates, and publications on each platform.
Always keep an eye on competitors, what they are publishing, their statistics, etc.
There are tasks that need to be done once a week:
Create partnerships with influencers: this will allow your brand to be seen by a larger number of people. For some businesses, the influencer should be at the heart of their digital strategy, to know more read this article.
Regularly discuss the global strategy to make sure of the direction it is going.
Analyse the statistics each week, this will allow you to see if your content is pleasing your community or not.
Some tasks need to be done only once a month:
Analyse your strategy: take into account the positive and negative elements and put in place the necessary changes to attain your objectives.
You should also create partnerships with other businesses to help you attain another audience.
e. The quarterly checklist.
Evaluate your KPIs: you will be able to see if you have reached your objectives or not.
Review your strategy and/or adjust your actions according to your result for the next quarter.
There are some tasks that must be done regularly. Here we have given a general to-do list, but each community manager has his own way of working. The list also changes according to the needs and objectives of the business or person. It is important to make your objectives clear from the start to put a proper strategy in place.
To conclude, the community manager's job is a job that we are still discovering and that varies according to the strategy established, the objectives and the needs of the business. The tasks are varied and quite time-consuming! It is necessary to always be thinking of new ideas and how to attract the attention of Internet users, whilst remaining original and coherent with the brand image. Nowadays, it is necessary for all businesses: social media allow them to develop their visibility, carry out a competitive intelligence and develop the e-reputation. Each business should have a community manager at its service to be as efficient as possible on the different platforms.
Behind each business account that you see on social media, there is someone who spends time planning, perfecting their visuals and strategy to gain followers, comments and likes. Support them by reacting to their content! Did you know about the community manager's profession? And you, who looks after your business' social media? Did this article make you want to learn more? Tell us in the comments, we would love to hear from you!